WYNDHAM KAUAI BEACH VILLAS
Our most conveniently located, beach-front resort
Step outside your suite at Wyndham Kauai Beach Villas, and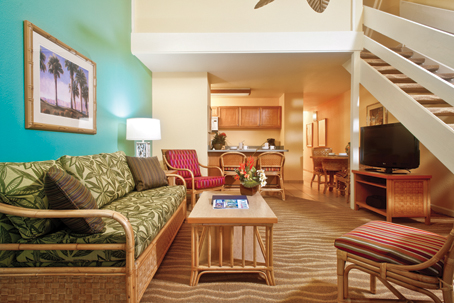 the best of Kauai lies at your feet. You're just a few footsteps from a beautiful Kauai beach, and just minutes from some of the best golf courses in the world. Nightclubs, four-star dining, friendly pubs, shops and more are all nearby.

In addition to a pool and sunning area, you'll find tennis courts and outdoor barbeque areas. You'll also find winding pathways where you can stroll past lush flower gardens and an exotic private lagoon, and onto the beautiful walking beach fronting the resort.

Wyndham Kauai Beach Villas is centrally located on Kauai's East shore, and only five minutes from the airport. You have convenient access to all the most popular sites and experiences that Kauai has to offer. You're also warmly invited to enjoy the amenities of any of the other PAHIO resorts.